Pro Spec Miata: More Racing Action Coming 12/16/23
JUST ANNOUNCED
The new team managing FARA USA Announces a Debut Cash Prize race!
FARA has been successfully racing high performance cars for the past 16 years, racing mostly exotics and open wheels. David Tuaty and Jose De Las Casas, who took over operations in late 2022, have been working diligently to expand the racing options available through the FARA events held throughout the year.
In 2023, the new management brought all new excitement surrounding each and every race weekend. Capitalizing on this success, the think-tank came up with a money race.  We are now announcing the exciting new series to FARA USA, Pro Spec Miata.
THE DETAILS
This exciting new racing series is set to have live online video streaming with 12 cameras placed around the track. Greg Creamer and other announcers will be with us throughout the season providing professional commentary for each race.
The inaugural event of this new class will begin December 15th during the FARA Race of Champions season finale at Sebring International Raceway and is a precursor to the 2024 six-race series. This race is a money race and will pay out cash prizes.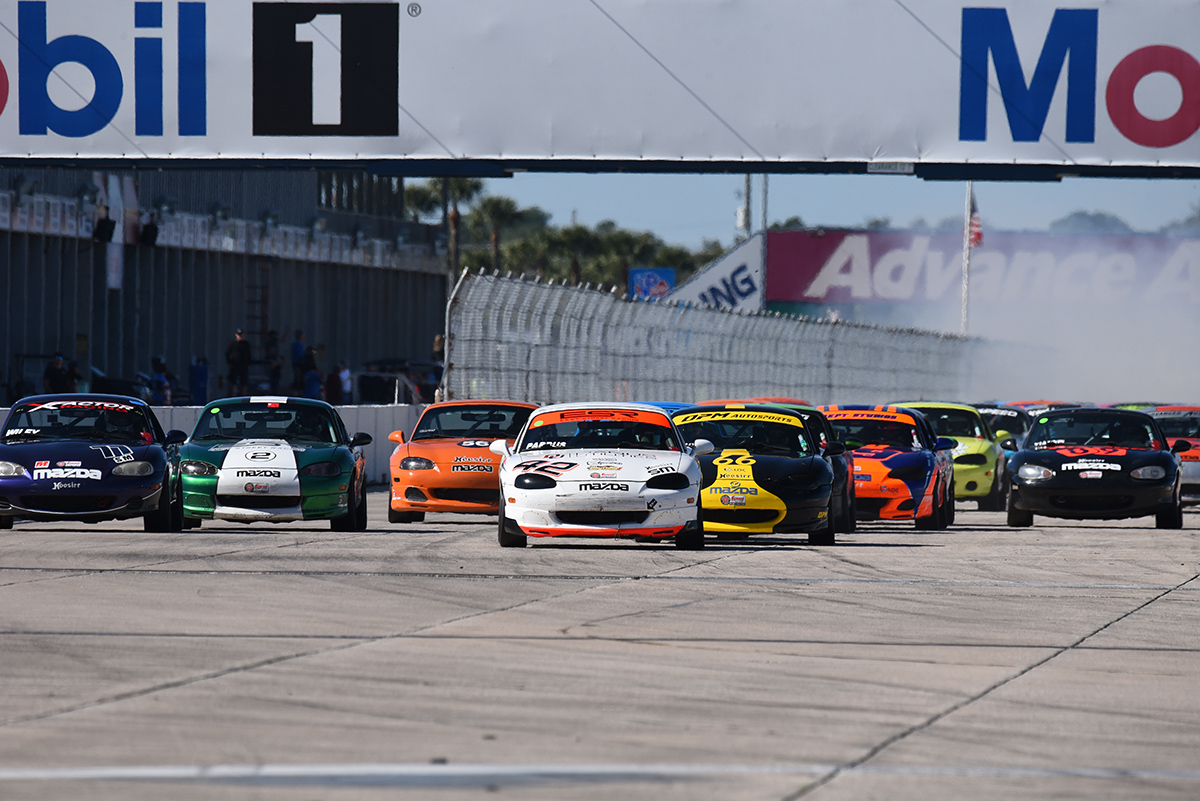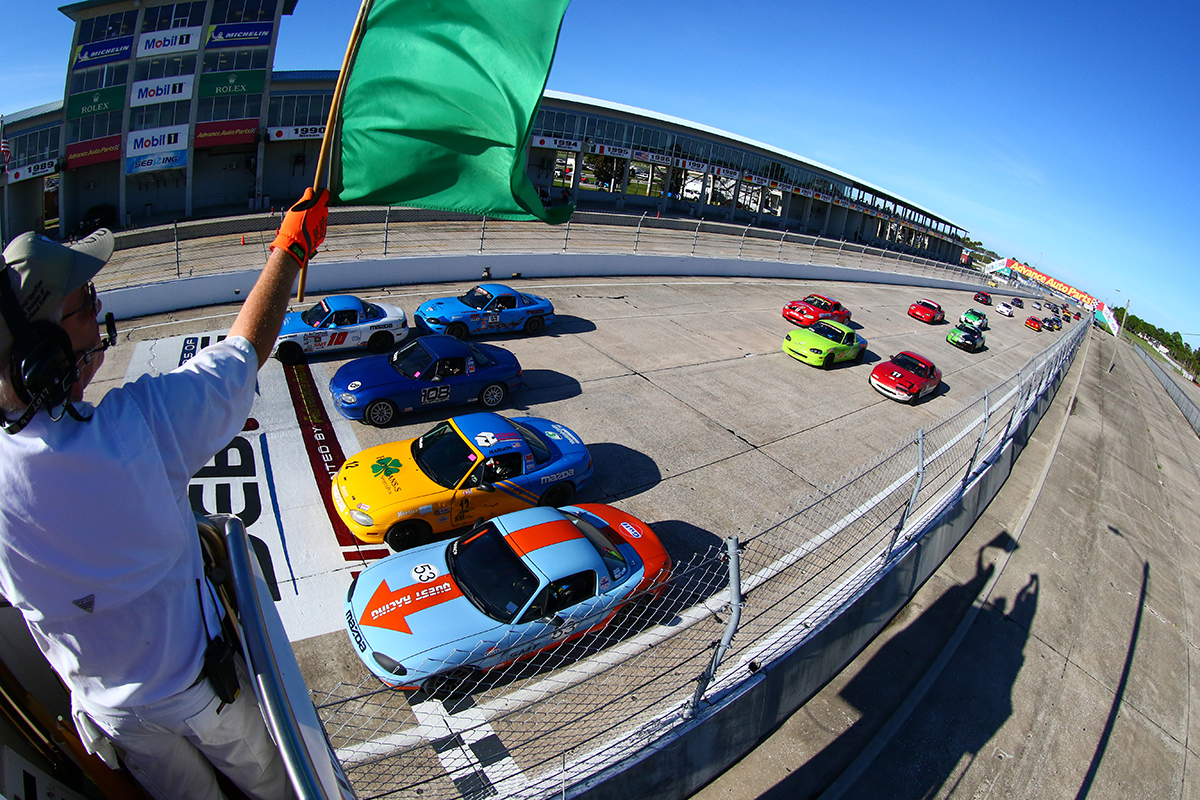 INAGURAL EVENT CASH PRIZES
1st place - $2,000.00
2nd place - $1,000.00
3rd thru 5th - $500.00
10th place - $300.00
20th place - $300.00
30th place - $300.00
A special prize will be going to last place SM the lead lap, exact prize TBA. Through a partnership with Step Up, FARA USA will also be recognizing the first female finisher with a special prize TBA. In addition to the cash prizes, the podium celebrations will be epic as many more exciting items will be awarded to teams.
TENTATIVE 2024 SCHEDULE
February 9-11 HMS
March 29-31 HMS
May 24-26 Sebring or HMS - TBD
July 26-28 Sebring
September 20-22 Sebring
November 22-24 HMS
CLASS RULES
The three main goals for this six-race series are simple, as are the rules which will be followed to the letter.
A Pro Spec Miata rule set is that of the current SM series and has been set by NASA and the SCCA GCR. If it says you can't do it, don't. Please bring a compliant SM, if you are found to be non-compliant, you will not be invited back.
The competitor has a choice of tire, either the Toyo (RS1) or Hoosier (SM7.5) tire. These will be the only compliant tire per weekend. The matching rain tire will be required.
Each vehicle entered must have a working data acquisition system and camera in the car. Traqmate, AIM or Motec is acceptable. If some other data acquisition is used, please contact FARA prior to the event to discuss.
All video and data must be surrendered if requested by an official. The only reason would be for compliance or an incident. If a competitor does not comply, it will be discussed by the officials with possible disqualification.
FARA USA'S GOALS FOR PRO SPEC MIATA
To live out every racer's dream: racing with a live video stream so loved ones can watch, be interviewed as a race winner, or win a feature money race. We are offering the possibility to be recognized for accomplishments in one of the most difficult series in all of racing,
That's Pro Spec Miata, and that's what the new FARA USA is all about!
HAVE QUESTIONS?
Reach out to the FARA USA team for answers to your Race, Sponsorship, and Media inquires.