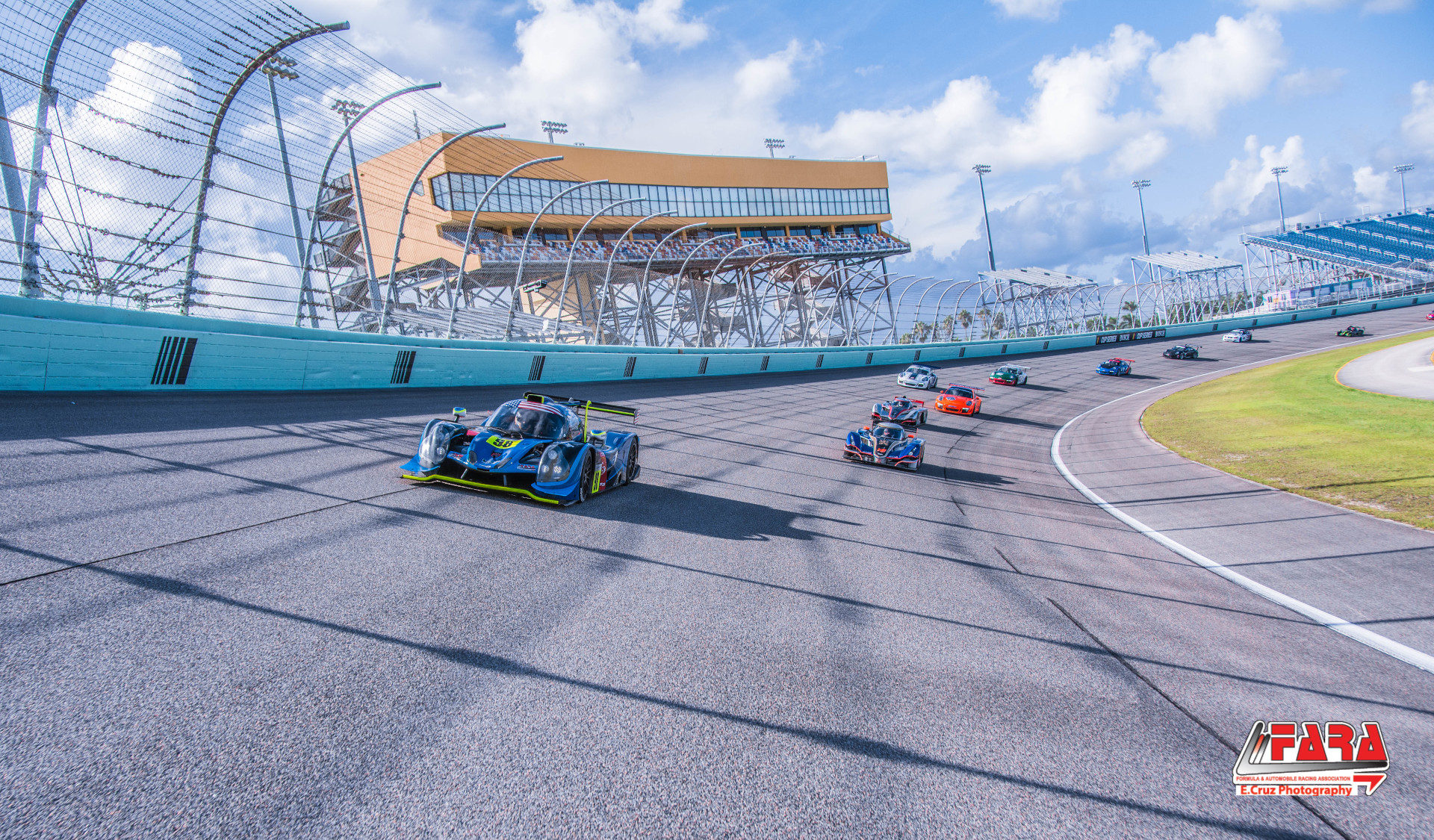 A race can be a complicated thing. From tickets to parking, here are the most common questions our spectators have.
FARA USA - FREQUENTLY ASKED QUESTIONS

Fun for the Whole Family
Our events are perfect for the entire family! We have a ton of activities, for young and old alike. We have full schedules on track days making the event a full weekend of fun racing and community. For additional info on our events, see our Events Page. For additional info on activities and the FARA USA organization, visit our About Page. Interested in racing? View our Drivers Page for more info.
1
How can I get tickets for an event?
Tickets for each event are available on the specific event's page under Events.
2
Where is the ticket office at Homestead-Miami Speedway located?
The main ticket office is located in the entrance of Gate 18. See the track map on the specific event's page for details.
3
How do I get to the Speedway during race events?
For directions, please see the specific event's page for details.
4
What items are prohibited at FARA USA events?
No animals (except for service animals), no weapons, no skateboards, no skates, no hoverboards, no glass containers.
5
Is Will Call available at the events?
No, at this time we do not offer Will Call.
6
Do children need tickets to enter the race?
Tickets are required for guests 12 and older. Children under 12 do not require a ticket for entry.
7
Is reentry allowed at FARA USA events?
Yes, you may exit the Speedway and be allowed to reenter.
8
Where are the entrance and exit gates located?
Entrance and Exits may change by event. Please see the specific event's page for details.
9
What services are available for Guests with Disabilities?
Our events are held at ADA compliant facilities. There is handicapped accessible parking, elevators, ramps, and handicap accessible bathrooms located throughout the facilities.
10
Where can I park to attend race events?
We offer infield parking. To access the parking enter the track through gate 18 located at the back of the facility.
11
I want to drive an RV to the race. Are there any special instructions?
12
Do you offer motorcycle parking?
We treat motorcycles like any other vehicle. Standard parking spots are available in the infield for motorcycles, trikes, and vehicles of all types.
13
What special Fan Hospitality opportunities are available?
We offer a VIP area for fans that's located in the paddock above the old media center at start/finish. Tickets can be purchased at the door.
14
Can I purchase suite tickets?
Suites are currently not available.
15
What Corporate Hospitality packages are being offered?
Please
Contact Us
with Corporate Hospitality related questions.
16
Sample questionWhere can I buy souvenirs?
Turn 1 Autosports are the official merchandise providers for FARA. They are located just off the breezeway in the middle of the paddock by the timing and scoring tower.

HAVE QUESTIONS?
Reach out to the FARA USA team for answers to your Race, Sponsorship, and Media inquires.