Revving Up the Excitement:
Formula FARA Returns to Florida's Racing Scene!
Prepare for a sensational revival as Formula FARA - "FF" - makes its triumphant return, brought to you by the acclaimed racing force, Formula and Automobile Racing Association (FARA USA). Get ready to relive the heart-pounding action that has been absent for too long!
A Resurgence of Racing Passion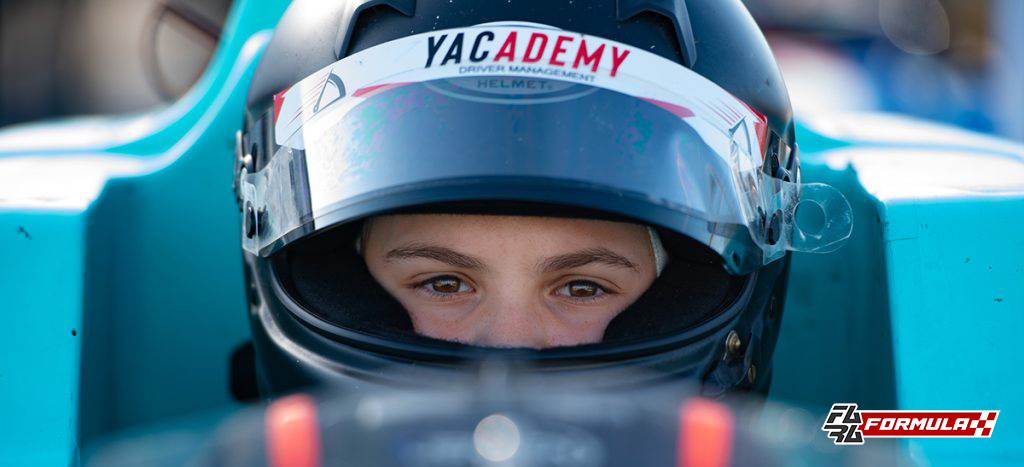 Building upon a rich two-decade legacy that has encompassed both Formula and GT cars, FARA USA is embarking on an exhilarating journey back to its origins.
The unmistakable allure of open-wheel racing is set to rekindle the thrill in Florida, promising unparalleled competition and unforgettable moments that will set pulses racing.
Ligier F4
With meticulous consideration, Formula FARA has selected the Ligier F4 as the vehicle of choice. This decision ensures that local race teams can offer an unparalleled experience at an affordable price.
"The Ligier F4 will make the Formula FARA program approximately around the $100,000 price point," explained Yacaman. "Obviously prices may vary depending on the team, but FARA promises a thrilling entry into the world of open-wheel racing. The Ligier F4, powered by the reliable Honda Engine and supported by the esteemed Quicksilver Racing Engines, will be the base platform for this program."
Unleashing the Speedway Saga:
This 6-event, 12-race championship welcomes both emerging talents fresh from karting and seasoned racers eager to embrace the challenge of open-wheel racing. Whether you're a rising star or a seasoned veteran, the track beckons with the promise of unmatched excitement.
Where Speed Meets Legacy:
Prepare for an adrenaline-fueled experience as Formula FARA races roar to life at two iconic venues - the Homestead Miami Speedway and the illustrious Sebring International Raceway. These hallowed tracks will host the thunderous return of open-wheel racing, immersing participants and spectators in an unforgettable saga of speed, strategy, and heart-stopping moments.
Formula FARA is poised to create history once again. Will you be a part of this exhilarating journey? Stay tuned for further updates as we gear up for the remarkable return of Formula FARA - FF!

Inquiries & Sponsorship Opportunities
For inquiries about racing, media relations, or for sponsorship opportunities with Formula FARA:
FORMULA FARA SERIES DETAILS

Formula FARA Points System:
Pole Position: 1 point
Race #1
1st: 10 points
2nd: 8 points
3rd: 7 points
4th: 6 points
5th: 5 points
6th: 4 points
7th: 3 points
8th: 2 points
9th: 1 point
Race #2
1st: 7 points
2nd: 5 points
3rd: 4 points
4th: 3 points
5th: 2 points
6th: 1 point


Dates and Locations:
February 9th-11th, 2024 at Homestead-Miami Speedway
March 29th-31st, 2024 at Homestead-Miami Speedway
May 24th-26th, 2024 Location TBD
July 26th-28th, 2024 at Sebring International Raceway
September 20th-22nd, 2024 at Sebring International Raceway
November 22nd-24th, 2024 at Homestead-Miami Speedway
Format and Costs:
FP1 - 30 min
FP2 - 30 min
Qualifying - 20 min
Race 1 - 20 min - Qualifying order
Race 2 - 30 min - Inverted qualifying grid
Optional Friday Test & Tune (7 x 20min sessions) - $1,000.00
Formula FARA Race weekend - $2,500.00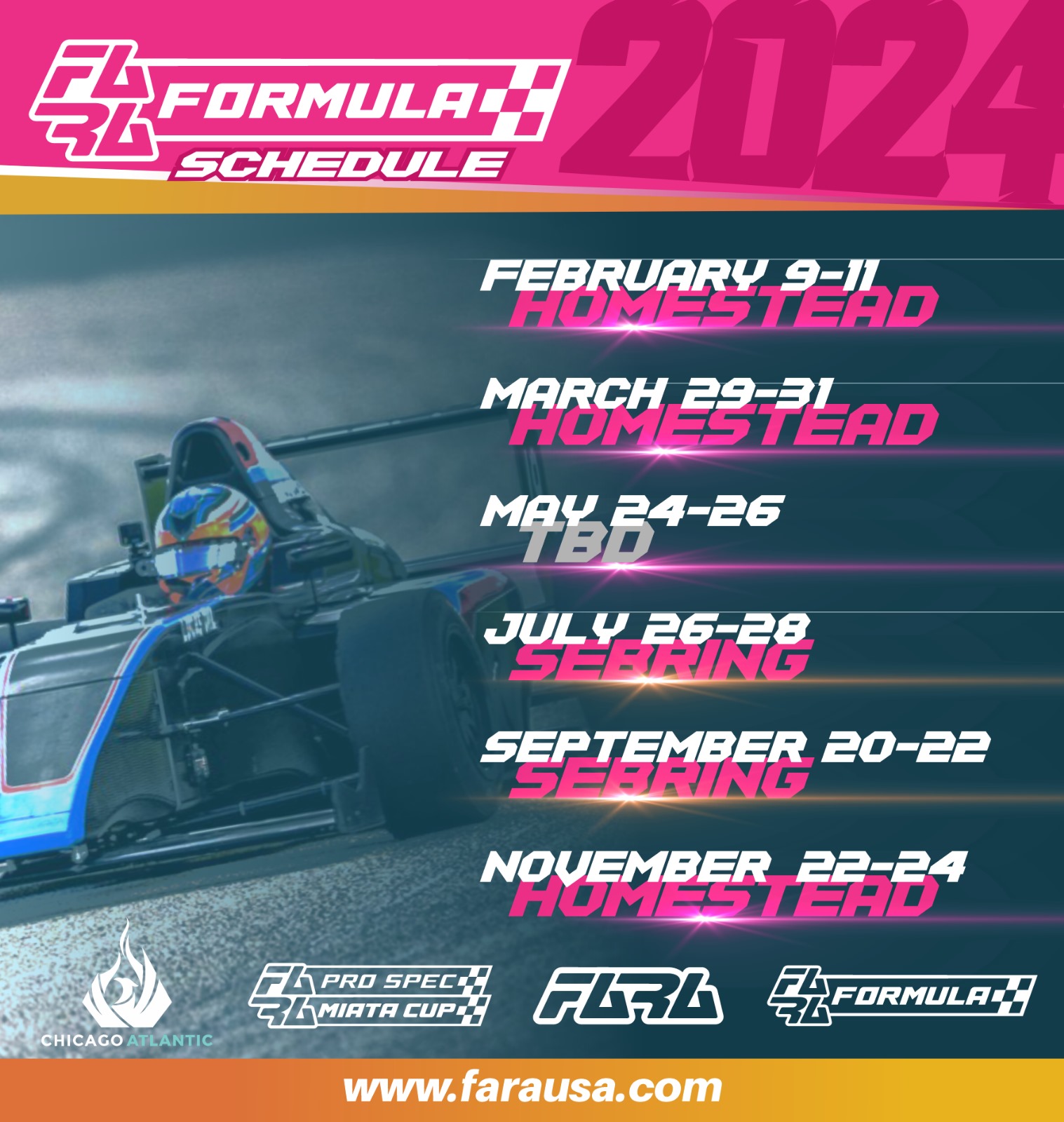 HAVE QUESTIONS?
Reach out to the FARA USA team for answers to your Race, Sponsorship, and Media inquires.